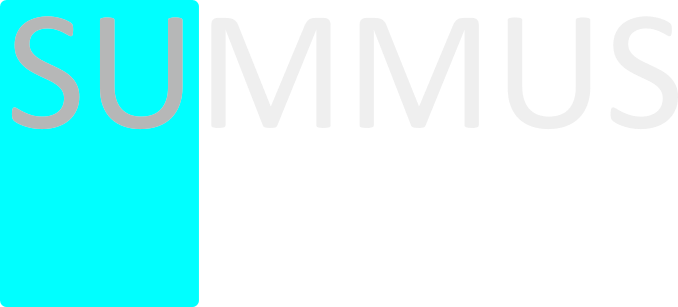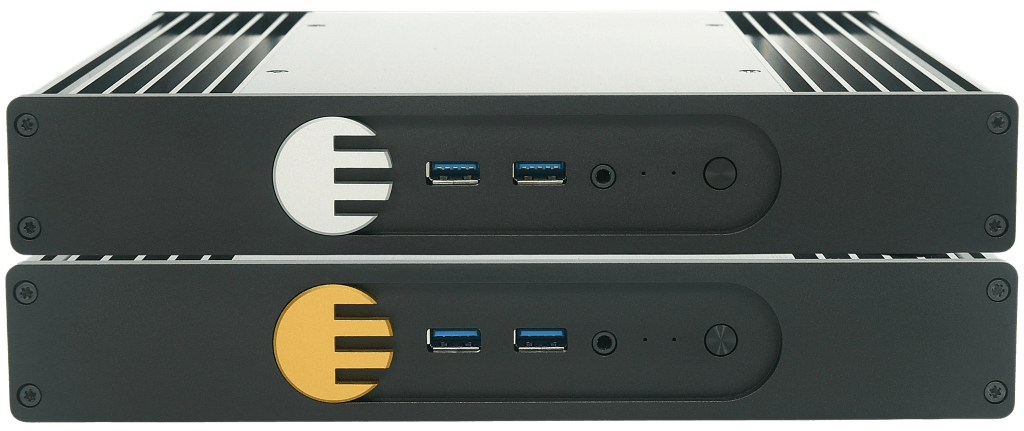 Summus 4C and Summus 2C are music streamers powered by Stylus or Stylus endpoint software. Both machines are intended for computer audiophiles who are not interested in DIY installing and configuring the Stylus/Stylus Endpoint software on their own computers. Summus machines are ready to use and do not require any special computer skills. We have pre-installed and optimally configured the Stylus software for your musical enjoyment on the Summus device. All you have to do is register with the voucher code you received from us in the email after your Summus purchase.
You can use both Summus machines as a standalone music streamers, or you can add Summus 2C to your existing computer/music server and greatly improve the sound quality of your system. Using Summus 4C and Summus 2C in a dual streamer setup is definitely a game changer. By leaving all non-music related tasks to Summus 4C and simultaneously ensuring optimal streaming to your DAC via the Summus 2C, a new level of computer audio experience opens up. Regardless of the combination you decide to use, a harmonious synthesis of Stylus software and Summus hardware is assured.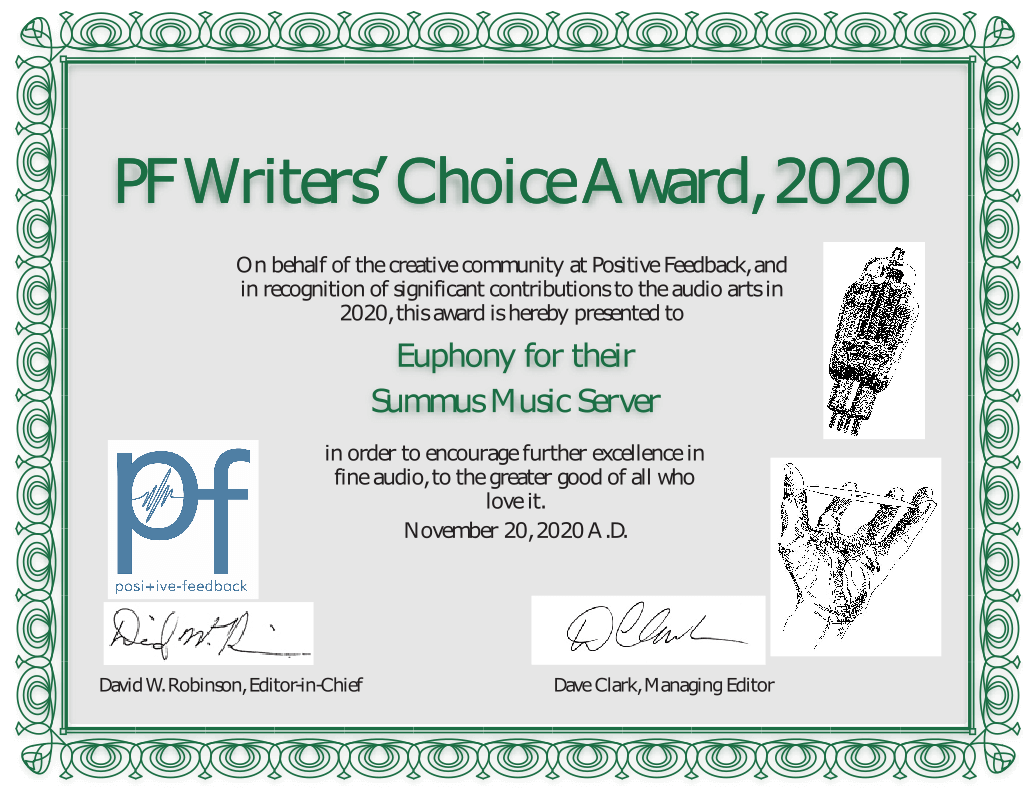 You've decided to try a computer audio system. Your computer knowledge is limited and you don't want to experiment with installing the Stylus software on a USB drive, let alone building your own fanless PC. But you don't want a mediocre machine with standard "burreau" software, tailored to reduce interference when playing music.
Congratulations…you are in the perfect place to fulfill your desires. The Summus 4C achieves all of the above and gives you the chance to enter the world of high-end PC audio at a price that won't blow your mind.
You just need to add your music library to Summus 4C and soon your first great computer audio experience will happen. In Summus, everything musically relevant happens in RAM. The entire operating system is copied to RAM during the boot sequence and all music files are also played from RAM. We have long studied the optimization of computer audio transmission and developed the Stylus software. By installing it on Summus and optimizing it for Summus, we've given non-computer-savvy audiophiles the chance to enjoy the perfection of Stylus sound reproduction without the hassle of installing and configuring software.
Summus 2C and dual PC setup
Although it can be used as a more affordable version of the Summus 4C streamer, the Summus 2C is primarily designed for use with another computer in a so-called dual PC setup. This combination is known from sophisticated gaming hardware combinations where a gaming PC is connected to another PC that can help create a smoother streaming experience. Adding Summus 2C to your existing music server will undoubtedly improve your system's streaming performance. Letting the server do all the non-music tasks (browsing your music library, selecting music files from the SSD, etc.) and then delivering the clean music file over the network cable to the Summus 2C for seamless streaming to your DAC is a dream come true for any computer audiophile.
Certainly the best way to achieve optimal dual PC audio performance is to combine the Summus 4C with the Summus 2C as the connection software is optimized and preset, the motherboards in both machines are carefully selected and their performance fine-tuned via the Stylus software. If we take into account the additional audio outputs (IIS and SPDIF) that are standard on Summus servers, as well as the external USB isolator that comes with them, an absolute improvement in the sound quality of any server in combination is guaranteed.
No matter which digital interface you prefer, Summus streamers are equipped to meet the high standards of today's high-end computer audio. State of the art IIS via HDMI, classic SPDIF (COAX) or USB. You decide…
IIS – up to 32 bit/768 kHz PCM and DSD 512
USB – up to 32 bit/768 kHz PCM and DSD 512
SPDIF(COAX) – up to 24 bit / 192kHz PCM