Just Connect it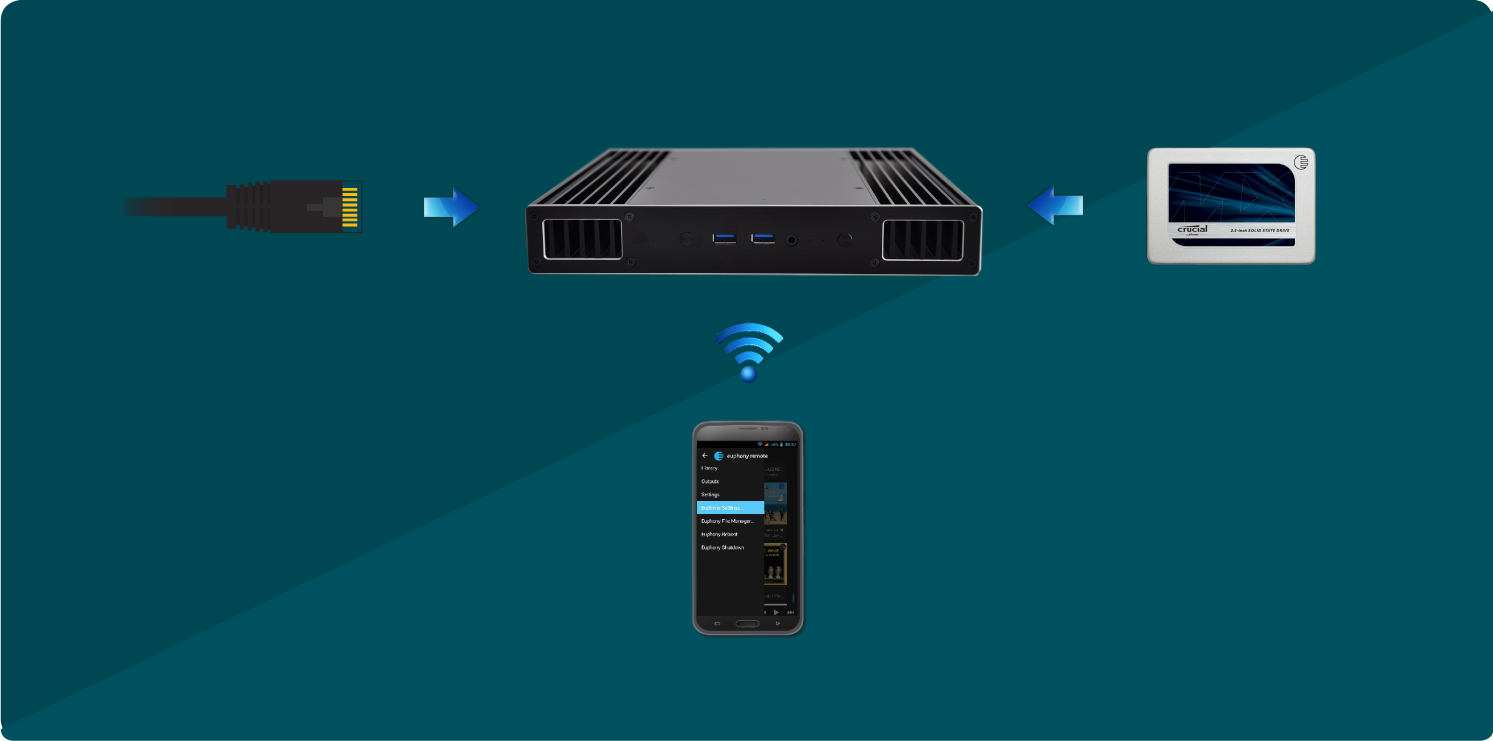 Euphony Drive will work with any modern PC or Mac. Connect it to SATA port, or let your computer service do it for you and you are ready to boot your new headless music server (no monitor, no mouse) of highest quality.
Please note that due to a high frequency noise, wireless adapters and monitors shouldn't be part of computers dedicated to high end audio playback. Therefore, a wired connection of a computer powered by Euphony Drive is an absolute must. Instead of using monitor and mouse, control of music playback, settings and transfer of music albums to Euphony Drive is supported through wireless devices on local WIFI network.

Euphony Drive is available in various capacities as SATA or M.2 form factor. Music player and music library alongside on the same solid state drive, enable the fastest data access and best possible music playback. The option for true music connoisseurs.